2006 is gone and 2007 is here. Baby J turned a year old back in November and Christmas has come and gone. Our nice winter vacation is over and it is time to settle into a new year. Many make New Year's Resolutions hoping to make a 'change' for the new year. I don't know that I want to 'make' a New Year's Resolution. I think I just want to keep doing what I love to do. I love being a wife, a mother, a daughter, a daughter-in-law, a sister, a sister-in-law an aunt and a friend. I have ALL I need, right? I have faith in God, and that can get you anything you need.
A group of photographer friends have come together to post 365 days of photos. Challenging each other to get their cameras out everyday for 365 days. I have joined the challenge, as I usually do take a pic everyday, I am just terrible at blogging everyday, but I will try to do this. So those that check my blog will need to check back ofter and see how I am doing.
I have many pics I will be sharing of the next few days, many from our vacation and even some ond ones I found while digging through my old files. So who knows what you will be seeing..
Baby J got this adorable little transmission fluid can bank from his wonderful Uncle Eddie in FL, he enjoyed walking around the room letting everyone fill it up.
B had so much fun playing in the ocean and sand...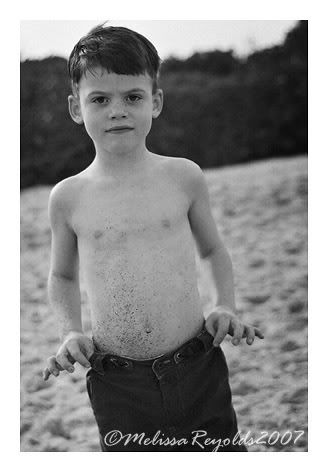 Our favorite dog...Toby..the only dog I will pet, I am just not a dog lover and Toby has been such a good little dog for the boys to get to play with.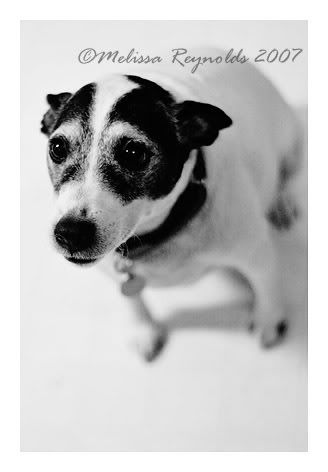 And one from the past....Little L with those beautiful eyes of his...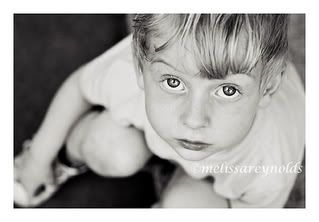 And now my
Day 1 Photochallenge
- taken last night about 10PM - yes the boys were still up, my bad... I have been forcing myself to just use the camera and not rely on the flash. My camera has the option of shooting with a high ISO, up to 3200. You get more grain, but heh I love the grain... so here's two from last night, one of D and one of L. D was handing me his left over lunch money .15 and L was just playing on the floor and decided himself that Mommy was allowed to take his picture. So of course you grab that chance when they 'want' to look at you.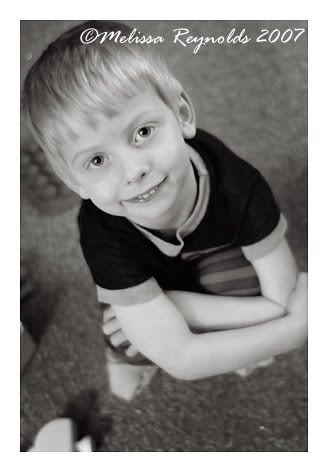 Thanks for coming to peak at my blog, and remember to keep coming back.....
~Mis