Today's post is on hands..and a little history. As you know, or should know by now, I am mom to 4 little boys. And my boys LOVE to play with Matchbox cars. Well, years ago, so did Daddy. Since we are spending some time up at Grandma and Grandpa's due to our water situation Daddy decided to get his cars out from his childhood. The boys LOVED playing with them. Of course Daddy did LOTS of things to his cars that his own kids aren't allowed to do. Daddy painted his cars, Daddy banged his cars together and Daddy even 'blew up' some of his cars. So his cars that he showed them tonight are very well played with and the boys really enjoyed playing with the cars their daddy once played with.
So here's Brian's hand....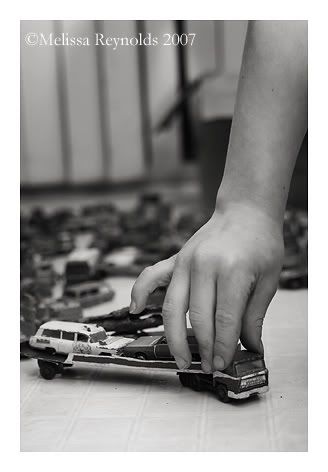 And, Daddy's hands holding two trucks- he made the caps for them when he was a little boy..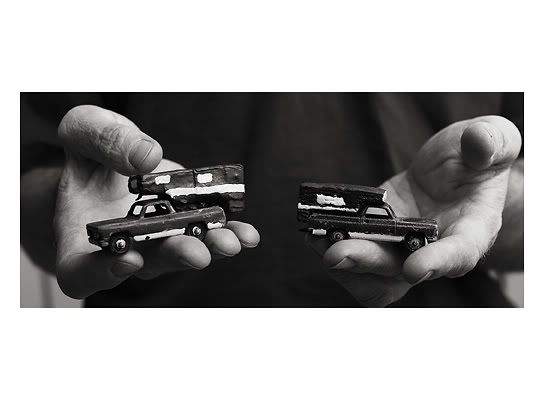 Brian, is our rough/tough boy. He can go through shoes, jeans and you name it extremely fast. He ended up with a lot of hand me downs, but if things get past him we are lucky. And he loved that daddy was rough on his cars and enjoyed picking out some 'demolition derby' cars..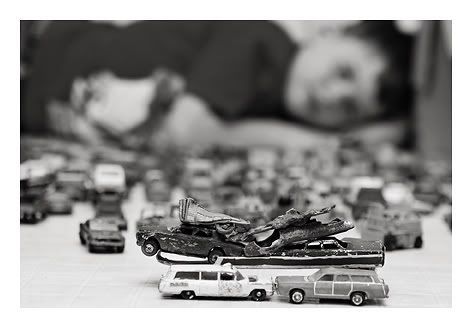 Well, I have to throw in a couple feet pictures, too...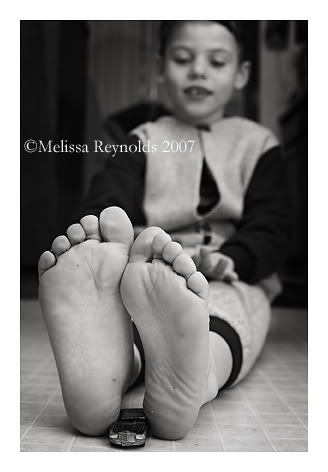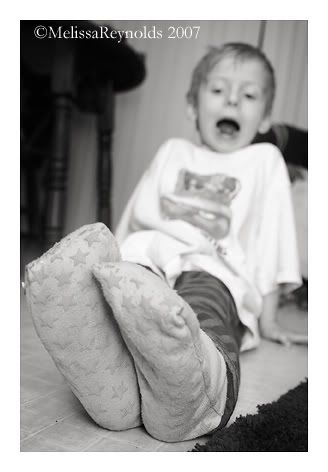 Thanks to all who are reading and to those posting comments..It's great to know your looking..
~Mis