Why do they look at you so PERFECTLY when you are shooting under terrible conditions? My ISO was still pretty high tonight- 3200, s/s still low 1/60th and below, even with a wide ap..Not good child or baby shooting settings.. your going to get grain as well as motion blur... Sometimes we love it, sometimes it would be nice to just have those perfect sharp eyes and gorgeous color.... He's still perfect to me, though...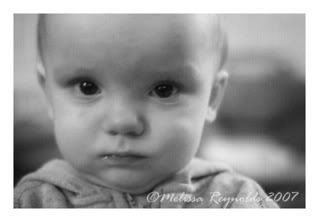 And these were shot last night... J's new toy and him 'flying' it...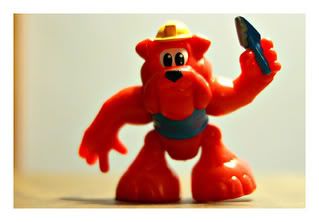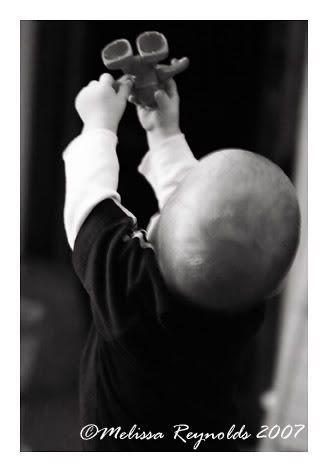 And as promised one from our vacation...J peeping over, just quick enough for Me to snap it...He peaked and left...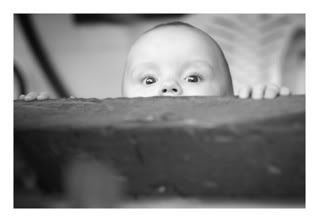 And, the same with a little film grain added..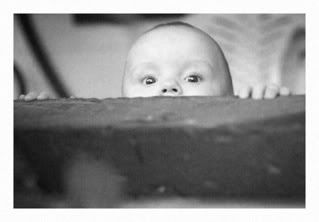 Tomorrow I will try to get outside and take a few pics. Now that J is walking it 'should' be a little easier.
Thanks for looking,
~Mis