Baby J was having so much fun playing inside Grandma and Grandpa's waffle block container, so of course that will be my picture of the day. My color is off- used my flash and an overhead light on these and it was just plain terrible..which also made the b/w's off..still cute ones of my little guy...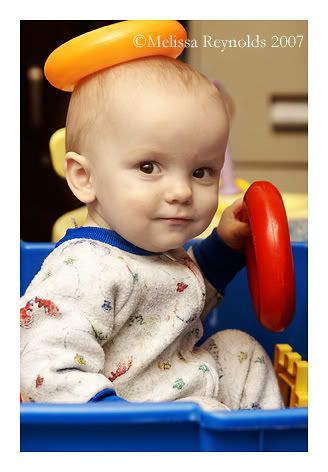 This second one I am so glad I got. Baby J has been walking full time since after Christmas and when he started he did the balancing act with his arms. So I love that I caught him doing the 'balancing act' again, even if it is just one arm....It's my own personal crop challenge anyway.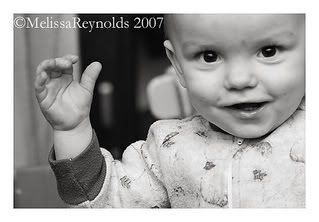 And, my reader. Daniel can read several books a week. He has been reading for a long time and as soon as he learned how to blend letters together he was off. Caught on fast and has not stopped. We are so proud of him...
I tried capturing his hands holding the book, but he caught on to my picture taking and I think he just wanted to enjoy his book and not worry about looking right so I gave up and let him read.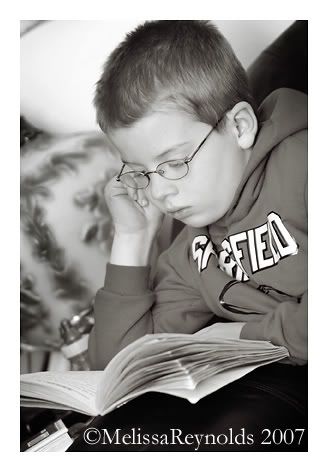 ~Mis